Featured in KEVN Black Hills Fox
Cryochambers: A breakthrough for chronic pain relief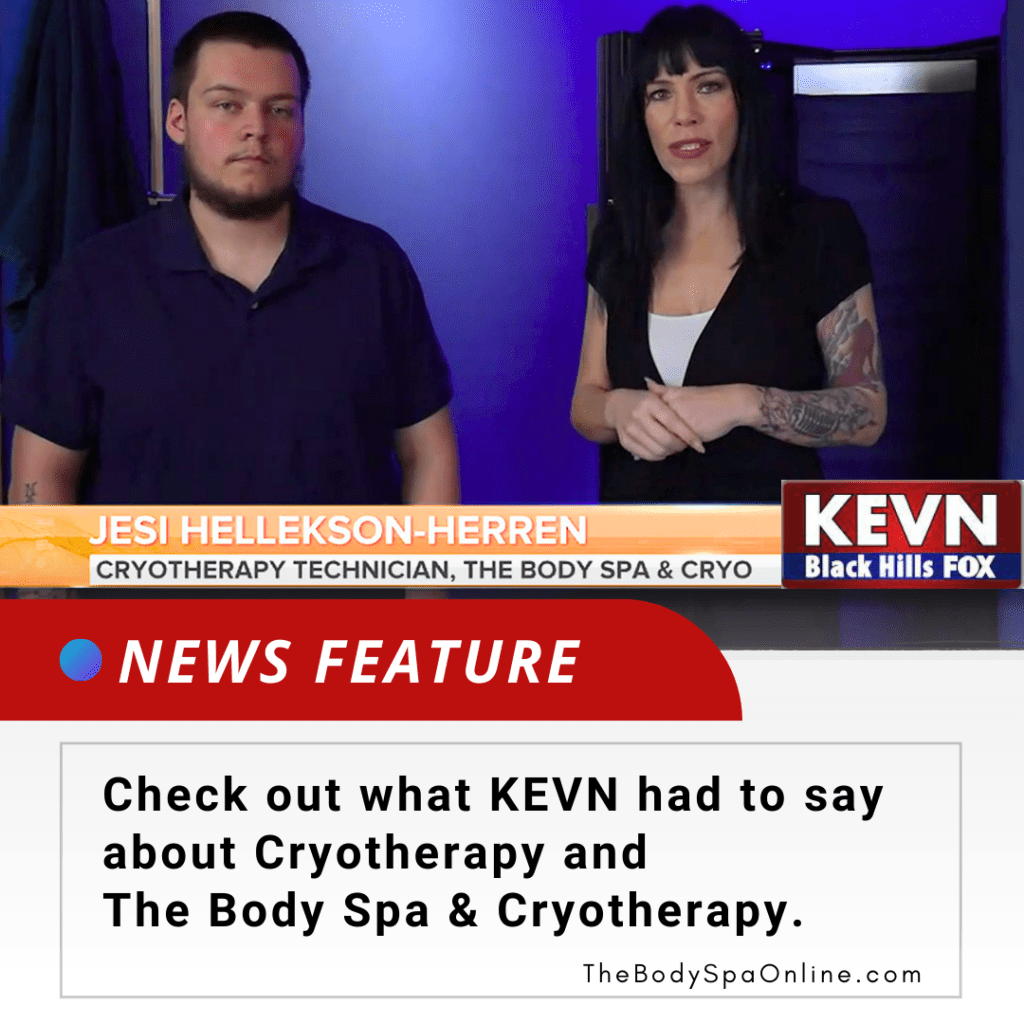 The Body Spa & Cryotherapy was recently featured in an incredible new story about cryotherapy by KEVN Black Hills Fox. The story covers the many benefits of cryotherapy and how The Body Spa & Cryotherapy is the leading cryotherapy expert in the Black Hills. 
Alena Neves from KEVN wrote "At first glance, it could be mistaken for a Medieval time capsule but it's the newest state-of-the-art cold therapy technology. Whole-body cryotherapy is the latest technology for those dealing with chronic pain. It involves standing in a small, enclosed chamber also known as a cryo chamber that is cooled with liquid nitrogen. Experts like Rapid City Chiropractor Aaron Madson, M.D. of Heartland Health & Wellness say these chambers reduce swelling in the body, therefore, reducing pain."
Read the full article below!