Skin Aesthetics & Skin Care
At The Body Spa & Cryotherapy, we offer advanced treatments that can help you achieve the youthful, radiant skin you desire. Our personalized approach means that we take the time to understand your individual skincare needs and create a customized treatment plan to help you reach your goals. Whether you are looking to reduce fine lines and wrinkles, address hyperpigmentation or acne, or simply maintain your healthy, flawless complexion, we've got you covered. We are currently offering waxing, facials, and body care services including body wraps. We believe that your time with us should be more than just a skincare treatment – it's an opportunity to disconnect from life's craziness and find balance. Let us guide you on your journey to healthy, beautiful skin.
When booking online, if you are unable to find a time, please call the spa directly so we may assist you.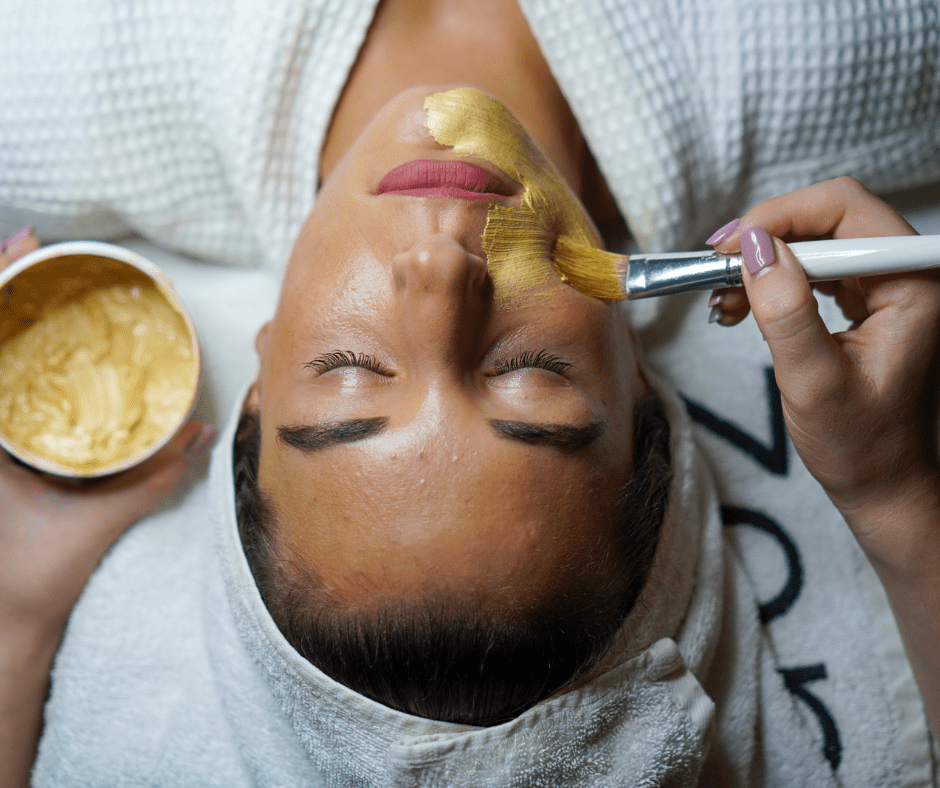 Benefits Of Advanced Skincare & Aesthetics:
Skin Aesthetics & Skincare Services
Skin Aesthetics & Skincare services below are targeted to the specific needs of the client.
Say goodbye to the hassle of at-home hair removal with our fast, professional waxing services. Our team provides a luxurious and stress-free waxing experience that will leave you feeling refreshed and rejuvenated. We use high-quality products and techniques to ensure your skin remains silky smooth and free of irritation. Whether you need a full body wax or just a touch-up, our spa-like atmosphere is the perfect place for a mini getaway. Say hello to effortless beauty with our waxing services.

We provide a personalized facial treatment to cater to your unique skin needs. No matter what skin type you have, be it dry, oily, aging, or a combination of factors, our Skin Professional will carefully evaluate your skin and recommend the best facial treatment for your optimal results. Trust us to help you achieve healthier and glowing skin. Book your appointment now.

Body Wrap (1 Session)

$100

Skin Boost Treatment (15 minutes)

$30

Great for prepping the skin for makeup and introduction the Dermalogica product line. Or adding on to another service here at The Body Spa.

Custom Skin Treatment (45 minutes)

$85-$100

Fully customized skin treatment and modalities used based on your skin type and concerns.

Luxury Parraffin Wax Skin Treatment (45 minutes)

$95

Relaxing skin treatment with a paraffin wax mask helps the specialized product being used to absorb into your skin.

Ultra Calming Skin Treatment (45 minutes)

$90

Using the perfect product to calm sensitive and irritated skin.

Custom Spa Skin Treatment (45 minutes)

$95

This skin treatment is a specialized and custom skin care, additionally using high frequency or a galvanic treatment.

The Pro Nano-infusion Treatment (45 minutes)

$180

Zero Downtime! This skin treatment resurfacing actives and professional serums are infused into your skin with a unique device, which uses tiny cones to maximize results.

Frotox Skin Treatment (30 minutes)

$120

Tightens Sagging skin, reduces the appearance of fine lines and wrinkles, stimulates collagen production, sculpts your jaw and cheekbones. This quick and powerful treatment can have you feeling and looking younger after a single session and you will continue to see the results over time. Only a few short minutes are needed to achieve the desired results. This treatment also includes eye and neck treatment products, hands on lymph drainage and a scalp or hand massage.

Cryo Facial Treatment (30 minutes)

$55

Far less intense than frotox, the cryo facial will help stimulate collagen production, minimize pores and relax the nervous system.
Prices are only applicable if added on to another service in the spa. 
*Ask about our package deals and other discounts at your appointment.*
If you would like to book more than one service, please call the spa at 605-391-1678