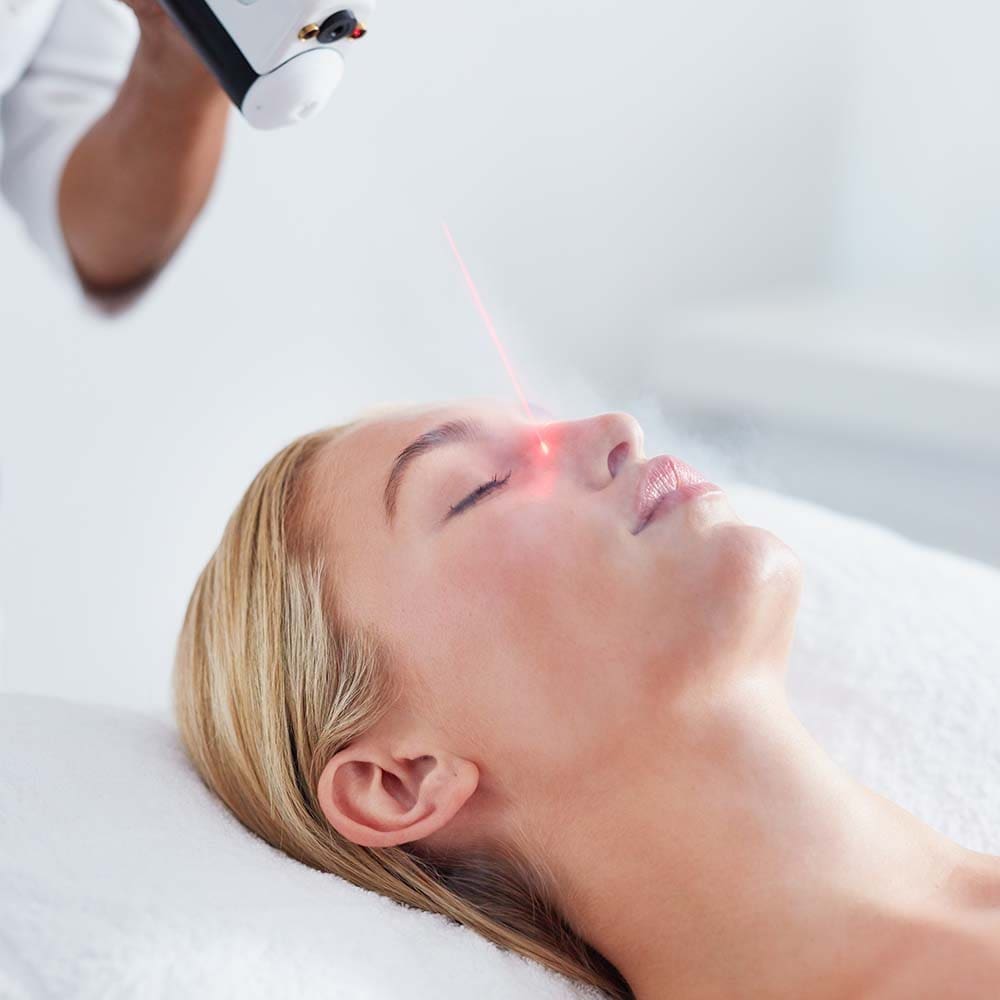 We will cool a targeted area of the body to 4° using carbon dioxide to stimulate the body's natural body response. Stimulation of the basal cells in the skin rejuvenates the production of collagens, elastin and hydration in the epidermis, smoothing, filling out and invigorating the skin as well as producing regrowth of dormant and stunted hair growth when targeting the scalp. 
Tighten Sagging Skin, Reduce fine lines and wrinkles, stimulate collagen production, sculpt your jaw and cheekbones. This quick treament can have you feeling and looking younger after a single session.

Far less intense than the Frotox the cryo facial will help stimulate collagen production, minimize pores, and relax the nervous system.

Targeted scalp treatment to condition hair as well as encourage regrowth of hair to fill in receding and balding areas or encourage fuller regrowth.
*Ask about our package deals and other discounts at your appointment.*
If you would like to book more than one service, please call the spa at 605-391-1678